When you sign onto a database, AQT will show you a Database Explorer with all the objects in your database:
Database Information
AQT shows a lot of information about your Database
Right-clicking an object (as in the screenshot below) will show the other information you can display about an object
Behind this window are over 200 system queries; AQT shows you more information about your database than the vendor-supplied tools.
The information shown in this window is governed by a configuration file; this has been configured individually for each database type. If necessary, you can amend this config file to display additional information, or to restrict the information seen by your users. This gives AQT an impressive degree of customizability.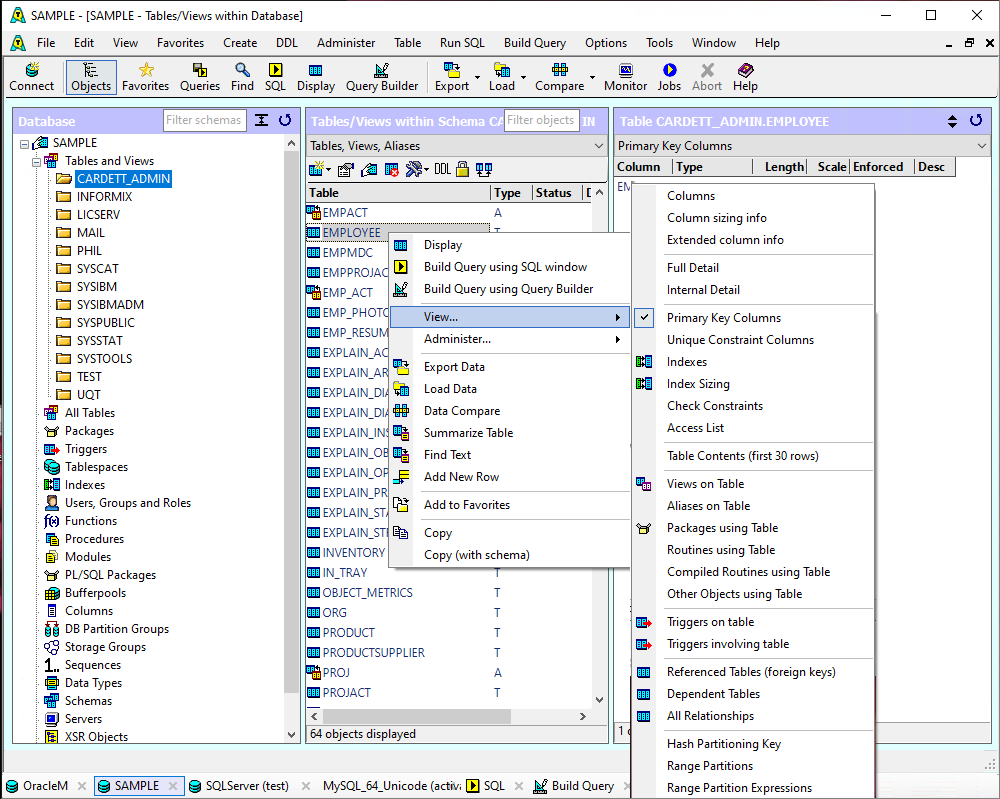 Object Lists
When you display a list of objects (such as tables in a schema), AQT can show you more than just the object name
In this example, you are shown the Create and Last Altered date for the objects. This is useful for locating recently-created objects
Other displays are available - to see these, right-click the schema or the dropdown above the object list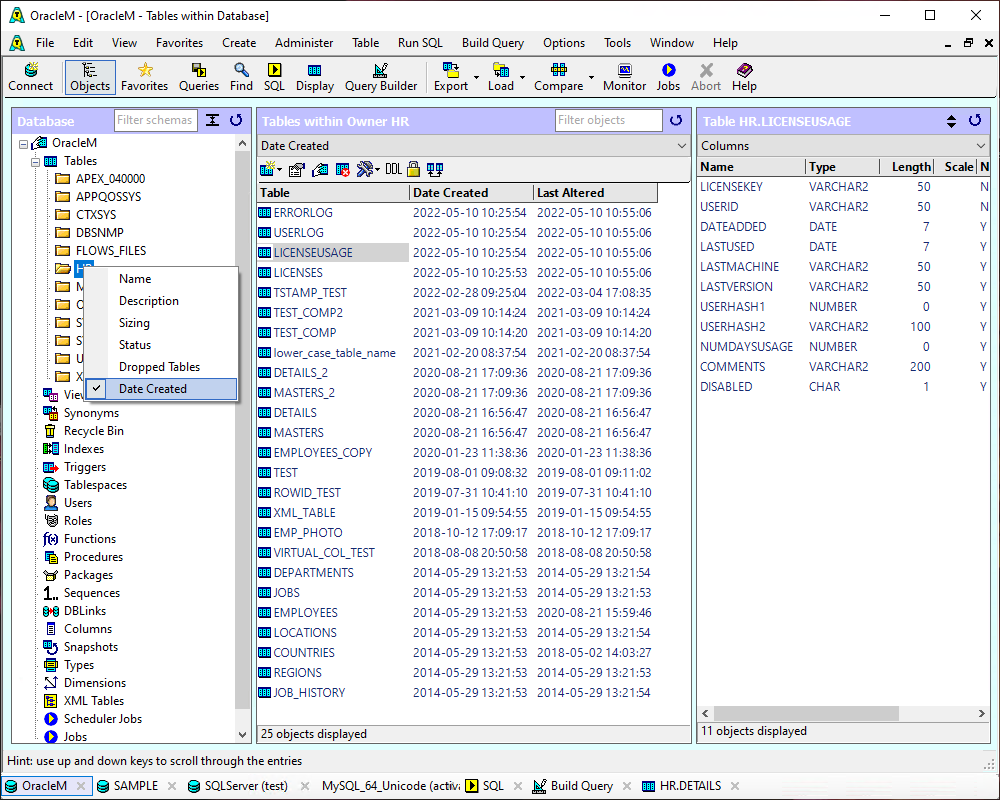 Find Objects
The Find Objects function allows you to search your database objects for a particular piece of text. A lot of different type of objects can be searched.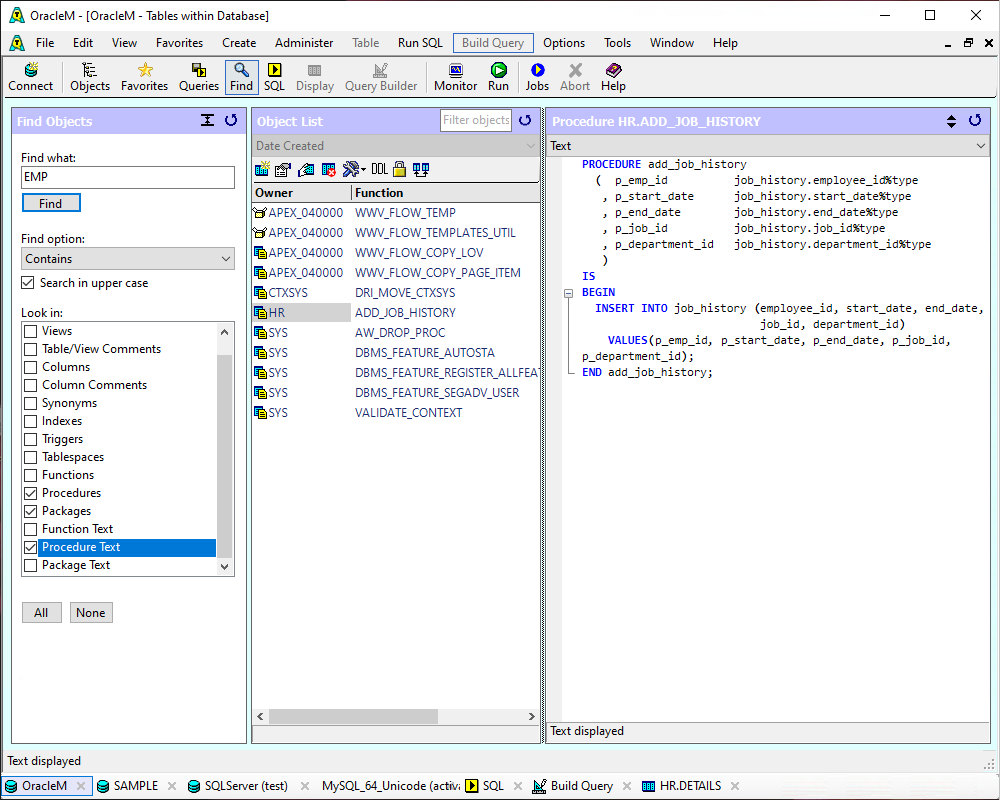 Favorites
AQT allows you to define and use Favorite database objects
Allows you to group your objects by application, or some other useful grouping
Objects of different types can be grouped in the same Favorites folder
Queries, charts and saved-results can be defined as Favorites
You can add your own description of the objects